Fresher's Week is one of the most important events that commence your experiences at University. In a way, it represents the first impression you take away from University and usually this involves meeting new people, attending new events and involving yourself in new activities. My fresher's week started off pretty stressful to be honest! I had just moved from Dubai and being an International Student came with a lot of doubts. I was constantly worried about whether I would fit in and be liked by my flatmates and if I would find any activities or societies that suited my interests. Other worries that surrounded me had to do with leaving my family and committing to this serious move, which involved a lot of distance that separated me and the people I knew back home.  When I look back at the experience, I'm reminded by a few memories that really made me feel comfortable. However, sometimes I wish I had known a couple things back when I felt so apprehensive about the experience.
Everyone's Trying To Fit In
It's no surprise that everyone is as lost and confused as you! Everyone's trying to find like-minded people and fit in and often people are apprehensive to meeting new people and forming friendships. I definitely approached new friendships with some degree of shyness but taking that step and making an effort has led to some of the closest friendships that I could have imagined!
Serendipity 
Every year, Serendipity is held twice, and the event offers the chance to   sign up for a variety of societies and sports clubs. The best advice I could give is to really evaluate the clubs and societies that seem in line with your interests. When I first went to Serendipity, I signed up for a variety of clubs that ranged from the nature wildlife preservation society, to jazz band, and unfortunately, I wanted to join more clubs than I could accommodate. I now opt for clubs and societies that I can actually balance with my academic schedule, and, in this way, I have the chance to enjoy the clubs that I am a part of with full focus and spirit!
Make Use Of Local Activities That Keep You On Your Feet!
As much as I aspire to go to the Gym and have a strict schedule, my laziness always seems to take over! I really wanted to keep active, and a great way to do that was to involve my friends. That way, we made sure to keep each other in check and maintain a constantly healthy lifestyle. We would attend Circuit Training sessions at the Gym, or even Zumba classes together! I was excited to exercise and have a group of friends that shared similar goals when it came to fitness. If you don't start when you're a fresher, you might end up losing interest completely, so commit to it as soon as you can!
Homesickness Blues Never Gets Old
First year at university can be tough to deal with sometimes. As much as you're excited about starting a new chapter in your life and pursuing something you love with new found friends beside you, the homesickness blues often creep in and you find yourself feeling a little less positive about the year ahead. It was definitely one of the biggest challenges of university life for me, and I often still face it.  The best thing to do when you feel homesick is to interact with friends! Even if it's a walk outside or a movie night in, spending time with someone will help you cope with the loneliness better! The university often has numerous fun events that happen on campus so take advantage of those when you feel down! Campus Life do movie nights, yoga sessions and Sunday Roasts which instantaneously make you feel at home with people you know!
Don't Forget To Make The Most Of Every Experience!
Whether it be a hike up to Roman Camp, a catch up dinner with your friends at Noodle One, or even those stressful days of completing an assignment; don't forget to acknowledge every moment! First year passes by as quickly as it starts, and second year is no different! Getting caught up with activities and commitments often makes you lose sight of the achievements you've earned and the challenges you've overcome whilst at university, so remember to take a moment to acknowledge the memorable parts! Memorable antics with your flatmates, late night food halts at Bella Bella, or even quick trips to the 24/7 Post Office Shop mid assignment completion at 2 am in the morning are all moments that remind me of the eventful first year that I had. Appreciating the little things makes university and its experiences that more special!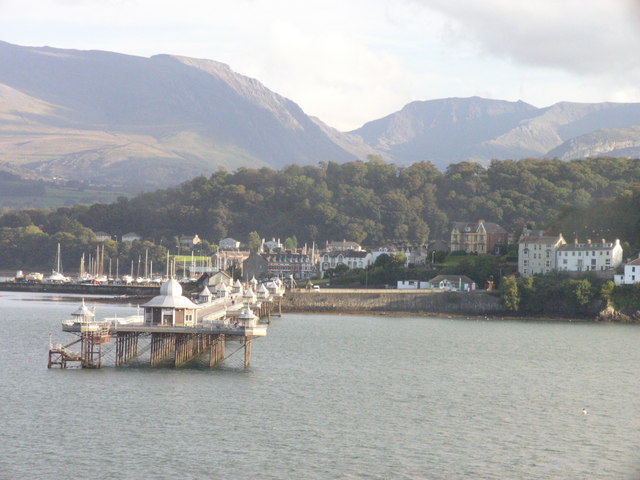 All in all, joining university can be exciting and nerve-wracking but opening yourself up to different people that come from different walks of life and different cultures helps support the ups and downs of university! Bangor has a great community of warm, friendly and approachable people who constantly extend a helping hand, so don't be afraid to reach out! First year is an exciting time that offers the promise of much more to come in the future, so here's hoping everyone has a memorable first year and start to university!